OpenStack is turning two, and we're celebrating by giving stuff away
Here at AppFog, we love birthdays. Whenever one of our employees has a birthday, we celebrate with cupcakes and the requisite slightly-off-key singing. In fact, we eat cupcakes even if the birthday boy/girl doesn't happen to come in that day. That's how much we care.
The Contest
We love birthdays so much that we decided that the second birthday of OpenStack is worth celebrating. And we're celebrating it with a super fun contest and a chance to win one of these:
Yes, that's right: a brand spanking new MacBook Pro 15" with Retina Display. Sorry to go all 2003 on you, but that is hott.
Second prize will be one of these: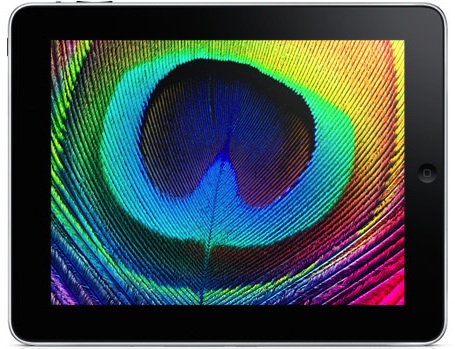 Yep, that's a brand new iPad 3, also with Retina Display. Man is it going to hurt for us to part with these things…
Rackspace is in a celebrating mood, too, and so they're sponsoring the contest prizes. Just in case you needed another reason to love those folks.
So how do you get your hands on one? The full description of the contest is on this page, but we'll describe it in outline here. Basically, we want you to deploy an app on AppFog that says one thing and one thing only: "Happy Birthday OpenStack." The source code should be available in the /src directory of your app, and here's the kicker: the more obfuscated the source code for the app, the better the chances of winning.
You can use any language/framework that we support (node.js, PHP, Ruby on Rails, Sinatra, a variety of Python frameworks, and Java), and you can run it on any infrastructure that we currently support (Rackspace, AWS/East, AWS/Singapore, AWS/Ireland).
Signing up for a free AppFog account gets you 2 GB of RAM for free, whether or not you're in the contest. Once the contest is over, you'll get to keep your account as long as you'd like, and 2 GB will always be free.
The MacBook Pro will be the first prize and will be given to the entry with the most obfuscated code, as judged by the super genius Rabble, AppFog CTO John Purrier, and noted Rackspace Linux hacker Brandon Philips.
The iPad 3 will be given out as the runner-up prize, and the criterion is simple: whoever produces the source code that makes us laugh the most wins.
The contest ends this Thursday, July 19th at midnight U.S. Pacific Time (3 am U.S. Eastern Time)
Some Background on OpenStack
Don't worry: you don't have to know even the first thing about OpenStack to enter the competition. But we'd like to give you some background on the project anyway, because OpenStack is one of the biggest, baddest, coolest things going on in the entire world of open source software. We mean that.
OpenStack began as a collaborative project between Rackspace, one of the current heavyweights in the world of cloud infrastructure, and NASA. Yes, that NASA. You know, the folks who brought you this and this and this.
The underlying goals of the project are: (a) to allow current and future infrastructure providers easier access to the world of cloud computing, thus eliminating barriers to entry; and (b) to provide a common interface between clouds that run on OpenStack and thereby to help counter-balance the pre-dominance of proprietary software in the IaaS space. And they are doing all of this in accordance with the ethos of open source software (make sure and check out the project's GitHub repo). What's not to love?
OpenStack is only two, but it's hardly an infant in the world of cloud computing. It already counts a whole host of project beneficiaries and contributors (over 120 of them, including AppFog!), from Deutsche Telekom to AT&T to Korean giant KT. There will undoubtedly be many, many more to follow.
We're thrilled to watch OpenStack grow and are deeply inspired by what it has begun to make possible. And we're very proud to celebrate with them and to have formed partnerships with multiple OpenStack-based cloud infrastructure platforms like Rackspace and HP Cloud.
We hope that you will join us in celebration. Again, it's very simple: sign up for a free AppFog account and get 2 gigs of free RAM, write some high-quality obfuscated code, deploy your app with source code attached, and potentially get some sweet new hardware.
Here's to many more years of OpenStack!